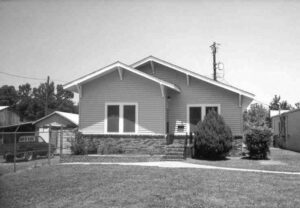 William L. (Buck) Mallette founded our firm in 1960 as West Alabama Remodeling Company. Buck started with small residential projects such as carports, fire damage repair and den additions. Quality and excellent workmanship was the cornerstone of Buck's early success. During the 70's and 80's, the company transitioned from residential into commercial work, concentrating on local renovation projects and federal contracts across Alabama, Georgia and Mississippi.
Jimmy Latham became President in 1988. Jimmy began a planned transition to construction management and negotiated projects to grow the firm. In 1992, West Alabama Remodeling Company shortened its name to WAR Construction, Inc. to better reflect its growth beyond renovation projects.  In 2001, WAR built a new office and shop facility, to contain its current growth and to allow room for expansion.  In 2009, Jimmy Latham became CEO and Hugh Mallette became WAR's 3rd president. In the last 5 years, the firm has positioned itself in the specialty construction markets of automotive dealerships and university "Greek" housing.
Over the years, den additions have grown into multi-million dollar projects all over the Southeast. In our six decade in business, we are proud to have continued Buck's original commitment of quality, excellent workmanship…and service.